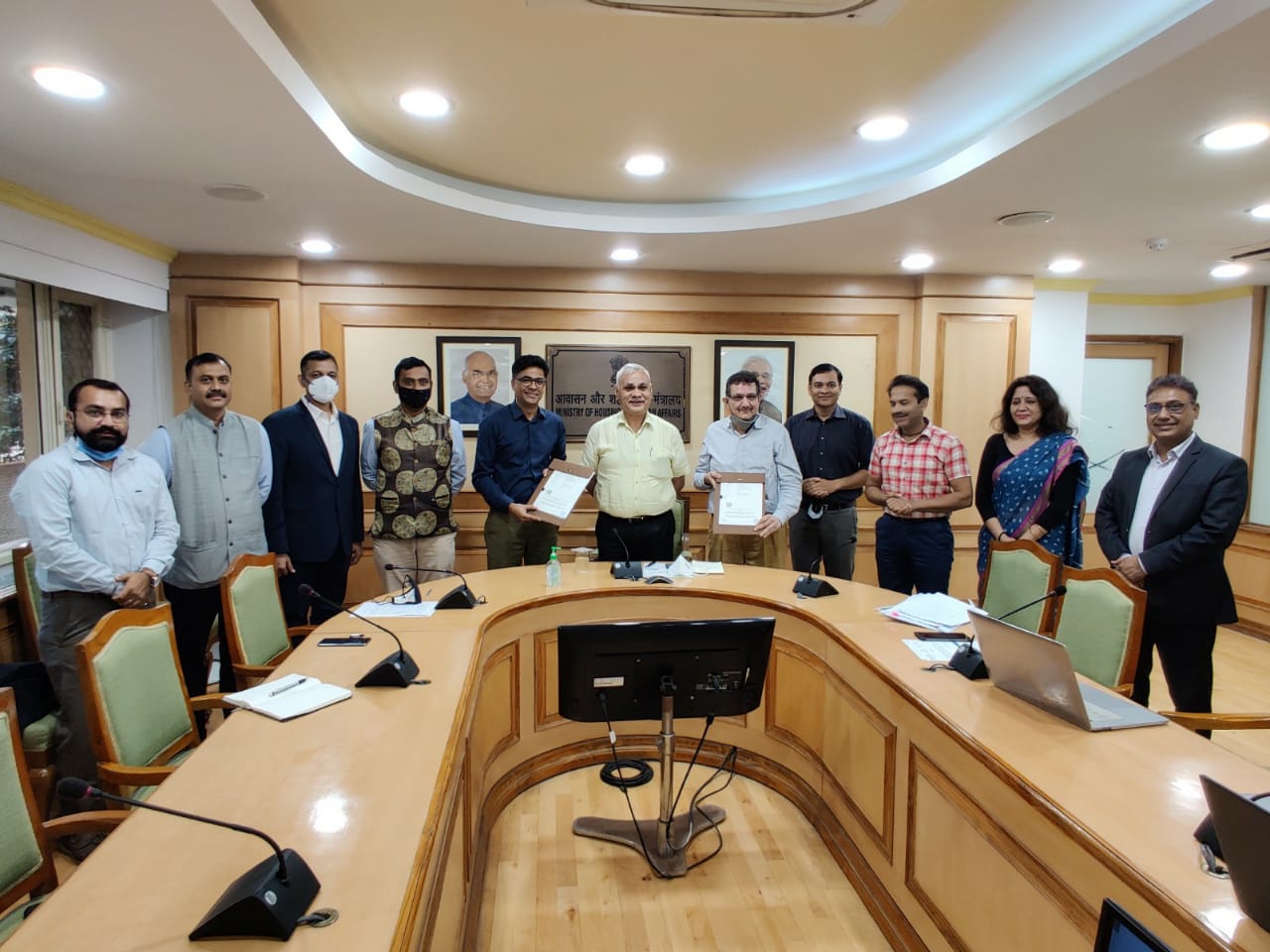 NIUA signs MoU with eGov Foundation to implement NUGP
With this, the Ministry of Housing & Urban Affairs (M/o HUA), has taken a significant step towards being able to deliver e-governance across Indian states and cities. 
"I am happy to witness the signing of MoU between NIUA & eGov Foundation for the implementation of the National Urban Governance Platform to enable the delivery of e-governance services across all 4400+ towns/ cities across our  country. On Azadi ka #AmritMahotsava, the NUDM will deliver inclusive & accessible municipal egovernance services to each Indian in our emerging cities. ", said Shri Durga Shankar Mishra, Secretary of the Ministry of Housing and Urban Affairs after the signing of the MoU. 
Speaking at the event, Shri. Hitesh Vaidya, Director of the National Institute of Urban Affairs remarked, " The NIUA is pleased to partner with the eGov Foundation to execute the vision of the NUDM. As a pioneer in the field of urban planning and governance, NIUA has always strived to support cities and states in the conceptualisation of smart cities, sustainable development, and  urban conservation. Today, with the Centre for Digital Governance, NIUA is happy to be the one stop partner for states and cities to implement e-governance and capacity building for urban administration as well. 
eGovernments Foundation has previously created e-governance applications and platforms such as DIGIT; and has worked with 16 Indian state governments. Said Mr. Viraj Tyagi, CEO, eGov Foundation, "It has been our constant endeavour to empower partners, governments, and citizens to meaningfully interact with each other. The implementation of the National Urban Governance Platform will build the capacity of the state to execute and deliver what citizens need. I look forward to working with the NIUA to deliver an effective, engaging and inclusive platform for our urban stakeholders". 
"Our work with the Citizen Centric Smart Governance programme under the NUDM revolves around building cities that work for people. From today, we can create the national reference application that our partner states can choose to adopt or adapt for their own purposes. I invite meaningful partnerships not just with state and city governments, but with all ecosystem actors", said Ms. Kakul Misra, National Program Head, CDG  as she described the way forward for these programmes. 
View some of the key projects of the eGov Foundation at: https://egov.org.in/